Introduction
This plugin for Google Chrome provides a quick and easy way to access and search your bookmarks in the popular browser, adding new functionality.
This is a work in progress, some of the features you see, may not be available in the current version.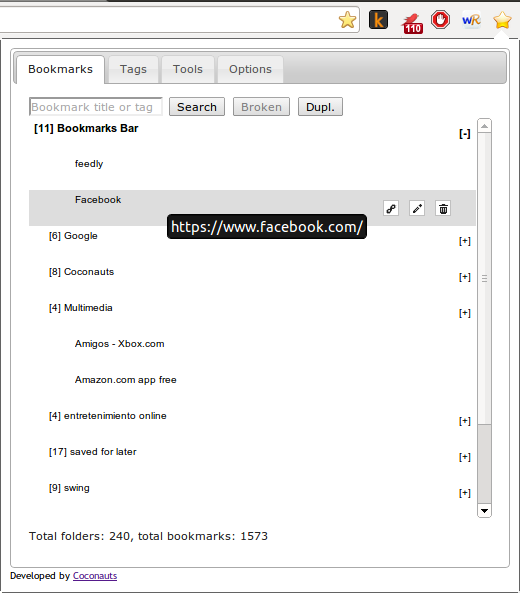 Features
List all google chrome bookmarks
Search dialog
Tag system
Detect broken /old bookmarks (503, 400)
Detect duplicated bookmarks
Usual bookmarks actions (add, remove, open) allows you to replace the default google chrome bar completely.
Take the current tab when adding a new bookmark.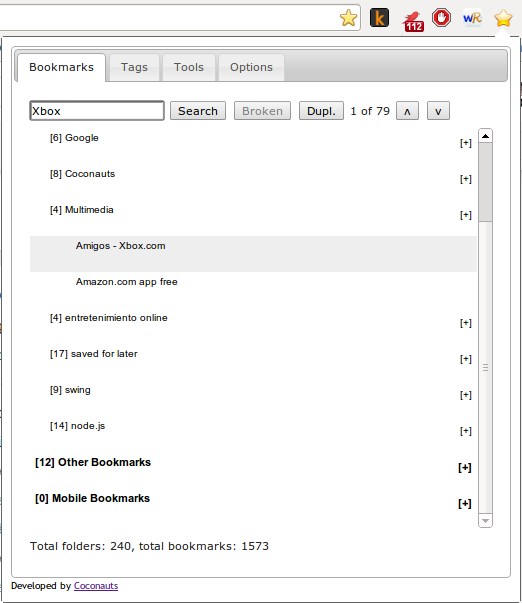 Tag system
This plugin allows you to add tags to every bookmark using some special tags in the bookmark name. Then you can search by tag or see all tagged bookmarks in the second tab.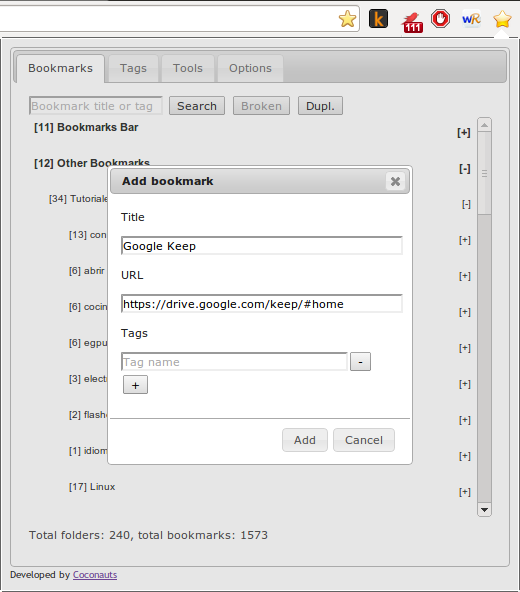 Links
This is still a work in progress, soon we will share all links with you.