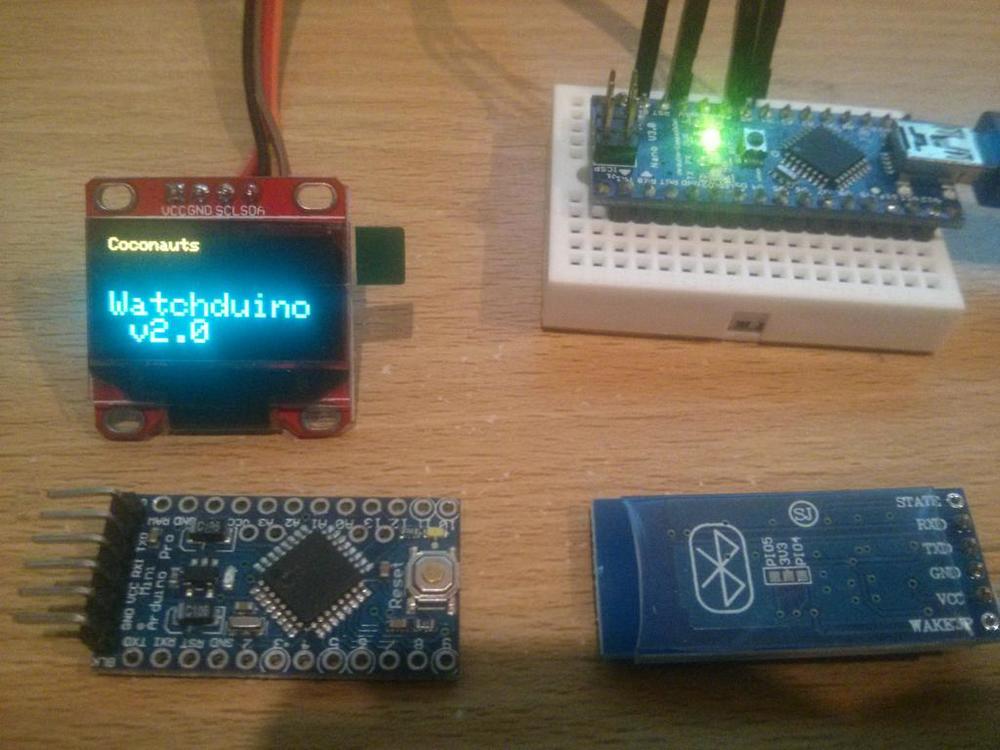 It's been some time since we gave you some updates about Watchduino, but we haven't forgotten about the project. In fact, we can't stop planning what will be the next exciting feature that we want to try to develop. For this reason, we've put together a roadmap of the set of features we want the next version of Watchduino to include:
Watchduino 2.0 roadmap:
Bluetooth communication between Watchduino and Android phones

Android phone refers all notifications to Watchduino
Watchduino to show notifications
Dismiss notifications from Watchduino, they will be dismissed from phone as well
Ping utility to check connection
Time sync from phone
Once Bluetooth is working, more exciting features will come!

Vibration

Vibrate with notifications and alarms
Can be disabled through options

Better screen

Choose a better screen with more resolution. And perhaps even colors?
Current candidates:
0.9'' 128x64 B&W OLED display
1.8'' 128x160 color TFT display

Better speaker
Better design

Integrated PCB (more compact design)
3D printed case?

Programming framework improvements
In essence, we would like to make Watchduino as useful as other commercial smartwatches. We have in fact already started to work on some of this. For instance…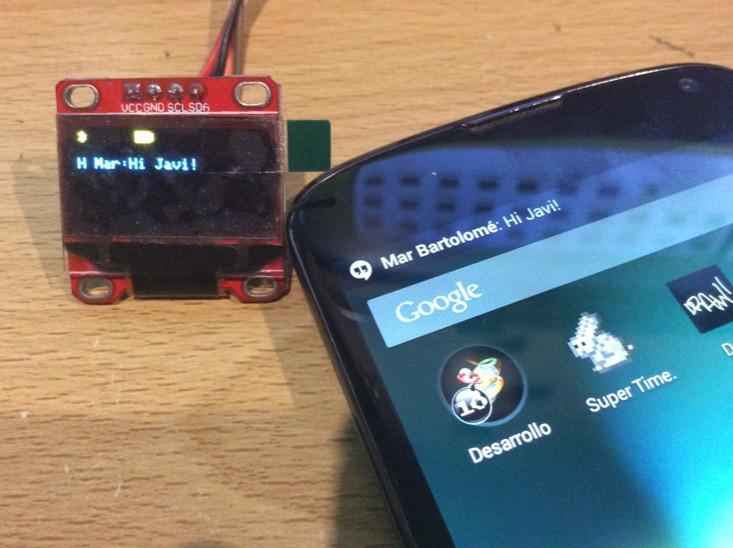 We are already able to refer Android notifications to Watchduino via Bluetooth.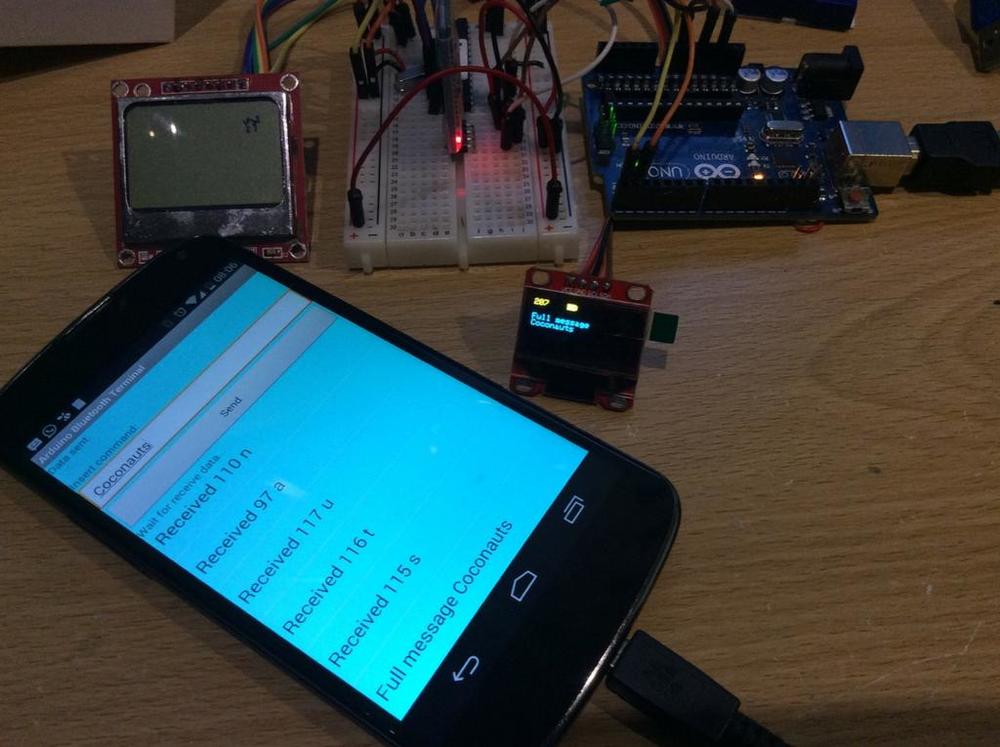 We have a prototype management Android app to aid with testing and setting up the Bluetooth connection.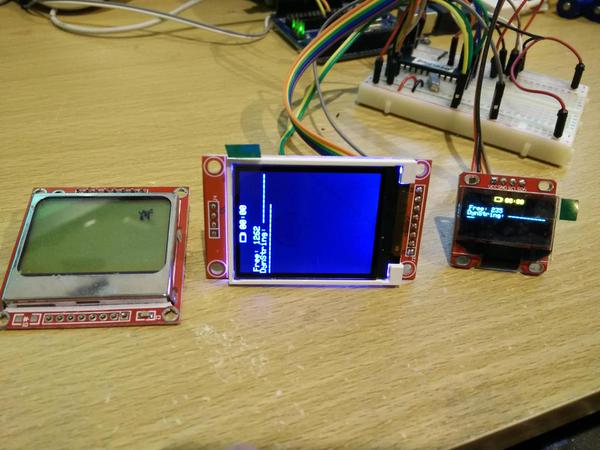 An we've also started tinkering with new screen models.
To make all of this possible, we first invested some effort in doing a huge memory optimization to the code, that gives us a lot more room for programming customizations.
We are also planning to do a little bit of research in the following areas, though some of these may turn out to be unachievable for Watchduino's requirements:
Wireless charging

Watchduino to integrate a wireless charging receiver module, instead of USB port
This opens the door to having a water proof case

Memory extension

Integrate a 23K256 SRAM module

Voice control
Touchscreen
So keep an eye on the blog, as we will be posting advancements and interesting results as we go through the development of the features. Each step will bring us closer to the ultimate hacker smartwatch!